Meet Farhan Munshi: Find out how this 23-year-old built global multi-million-dollar companies
We may receive commissions for affiliate links included in this article. This is a sponsored post. So Influential makes no warranties about the statements, facts and/or claims made on this article. These are the opinions of the author. Read our advertising and contributor disclosure here.
---
The Beginning
It's one thing to start a company. It's another to start one that generates eight figures annually and spans a global team across four countries by being a trail blazer in ecommerce.
Farhan Munshi did just that by making trendy items go viral by leveraging the unbelievable potential in social media channels that most of his competitors didn't even understand.
The move even mystified his parents, who desperately wanted him to become a doctor.
Instead, he purchased his first house at the age of 19. Four years later, his companies have amassed over $30 million in revenue. "I wanted to be successful and build an empire" he said.
E-commerce Explosion
Farhan started out selling iPhones and Xboxes on the school yard and has hustled ever since. After school, he would explore forums and learn how to make money online.
Whether it was building websites or investing in domain names that he would then resell for profit, Farhan had the acumen to find opportunities and turn them into profitable and scalable businesses.
He was willing to take risks with those early earnings. The 23-year-old exploded his e-commerce growth by embracing new digital platforms long before his competitors even thought about it. He taught himself how to create Facebook ads, a platform that still drives much of his business.
He learned the art of ad buying by watching YouTube tutorials and experimenting. While he lost more than $20,000 in those early years, the lessons paid off with subsequent successes. Farhan also aligned himself with Instagram influencers two years earlier than anyone else in his field. After amassing over one million followers, he converted that buzz into sales of branded hoodies and other apparel on his drop-shipping store to the tune of $2 million in revenue. Along the way, he increased gross monthly sales from $50,000 to $300,000 in four months.
First Million
Most of that growth came in the past two and a half years as consumers embraced online shopping to a whole new level, with millions of those dollars coming to Farhan's online stores.
While he lost money on his first venture, he dove right back in. Then he ramped up.
This man knows how to make a product go viral and he has the sales to prove it.
Looking back, he wishes he knew more about scaling his businesses before he was in the thick of it. He took real time crash courses in financing, data analysis and people management as his team grew from three people to almost two dozen.
One of the biggest challenges Farhan faced was being taken seriously at such a young age.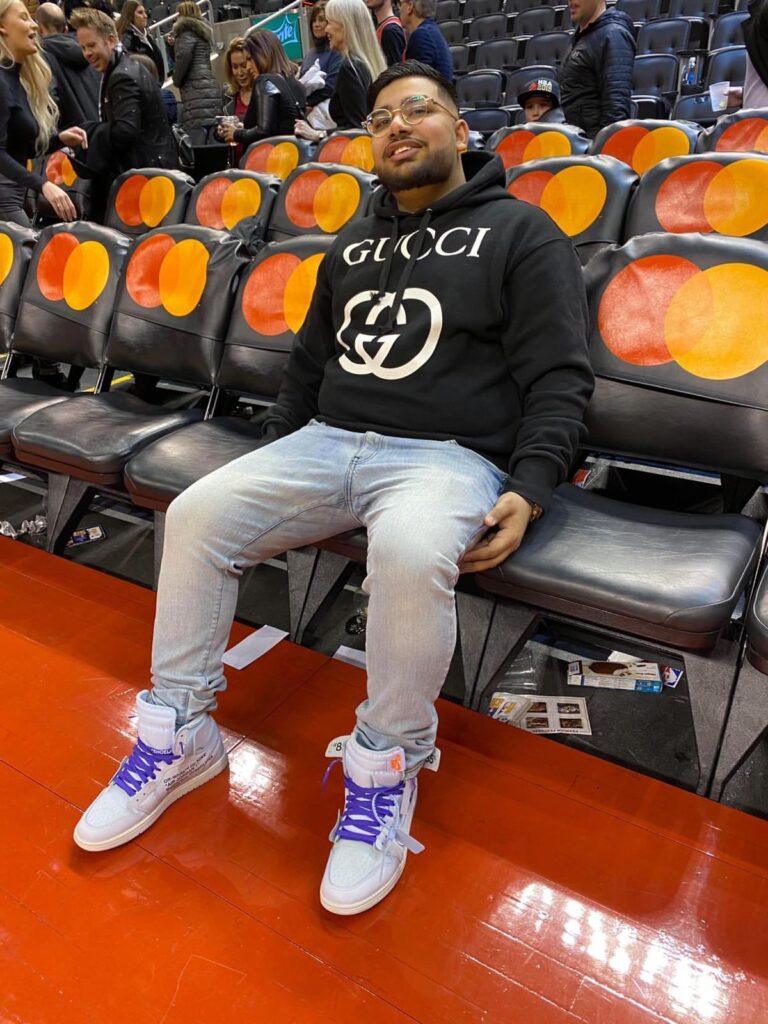 Farhan learned he had to be confident and fiercely straightforward. In fact, it is this forthright manner that made Farhan shine in an industry where so many others had failed. Most importantly, what differentiates him is the team that he has built and continues to work with every day. His mini empire of successful ecommerce businesses has a staff of more than 20.
Biggest Lessons
Mindset is very helpful when it comes to leading a successful business. In fact, Farhan believes it is a keystone not only when starting a business, but also when pursuing any goal in life.
While his parents still would love to see him in medical school, he is still riding the ecommerce wave.
He may not work in a hospital, but one day he wants to build a big enough legacy to see his name on one. Recently, he drove by a hospital and set this goal, reflecting on the days he spent in the hospital as a child. For now, he is fueled by his passion for growing his sales and relishing his financial freedom.
In addition to having the right mindset and motivations, Farhan makes a point to stand up to fear.
To find out more about Farhan and his e-commerce businesses, head here.